prince news #7
NEW PRINCE SITE IN SIGHT? ::: UPDATED :::
After really boring "people" news, Prince seems to wake up! You've noticed that Prince is the only artist with NO website. Well, he's still the selfishiest pop star ever with this latest song called "There Will Never B Another 1 Like Me" you first heard a..http://mplsound.comNow you can hear some more @ the Artist's new official site opening in January 2009 : LotusFlow3r.
The title track starts quite well (Lynn Drum, funky feeling...) but continues like any other 3121- "well-so-what?" - song. Anyway, Prince has always had gifts to create both masterpieces and stupid funky pop songs (remember the malibu bimbo, many shameless dance bootlegs...?). The title track is far more interesting. So, wait and see...
PRESS RELEASE - FOR IMMEDIATE RELEASE
PRINCE FANS FIGHT BACK AGAINST ATTACKS
In an extraordinary, but not unfamiliar move, the rock legend Prince is using an army of lawyers to launch attacks on his own fans. Several of the largest web communities dedicated to the artist have received notices to cease and desist all use of photographs, images, lyrics, album covers and anything linked to Prince's likeness. It is our belief that these threats are not made in an attempt to enforce valid copyright as Prince alleges in his threats, rather we believe they are attempts to stifle all critical commentary about Prince. We strongly believe that such actions are in violation of the freedom of speech and should not be allowed. Prince claims that fansites are not allowed to present any artwork with Prince's likeness, to the extreme that he has demanded removal of fan's own photographs of their Prince inspired tattoos and their vehicles displaying Prince inspired license plates. Prince's representatives have requested that the fansites provide them with "substantive details of the means by which you [the fansites] propose to compensate our clients [Paisley Park Enterprises, NPG Records and Anschutz Entertainment Group (AEG)] for damages..."
The owners of the three largest fansites supporting Prince: www.housequake.com, www.princefams.com and www.prince.org supporting Prince have come together to fight back to what amounts to an injustice to the fansites and the very fans who have supported Prince's career, many since the very beginning nearly thirty years ago.
It is their hope that Prince will reconsider his position and allow these fansites to continue their existence without constant threats from Prince and his attorneys. Should this not be possible, the fansites are fully prepared to defend their position in the proper court of law, as well as fully prosecute any claims to which they are justly entitled.
The owners of housequake.com, princefams.com and prince.org acknowledge that, while Prince is entitled to control of his copyrights, it should be within the law. The law clearly provides for displaying of images of a celebrity's likeness for newsworthy events or matters which are considered to be public interest. All three websites feel that the photographs and/or likeness displayed on their websites clearly fall within the public interest category. Additionally, the use of photographs is legal based on the fair use doctrine, i.e. the displaying of album cover art, or the collage headers created by website members using a variety of different photographs.
For housequake.com: Aaron A. Sikkink and Karyn Avera
For princefams.com: Endre Adolfsen and Jonathan Nice
For prince.org: Ben Margolin
Prince Superbowl 2007 Halftime show Feb. 4
Prince did the best job for the SuperBowl 2007! Despite a steady rain, Prince made the most of his halftime performance, playing some predictable hits, but also throwing in a few surprises. Prince played the halftime show in rainy Miami wearing - surprise! - Miami Dolphins colors of orange and tourquoise.
The purple part of his performance was the repertoire as he played three songs from "Purple Rain", ending with the title tune on a stage shaped like the Prince glyph outlined in purple lights, with a marching band on the field sporting glow-in-the-dark purple on their uniforms and the star playing a purple glyph-shaped guitar.
His mini-concert at the Colts-Bears game in Miami included parts of "Purple Rain," "Let's Go Crazy,""Baby I'm a Star," Bob Dylan's "All Along the Watchtower,"
the Foo Fighter's "Best of You" and Creedence Clearwater Revival's "Proud Mary." . The majority of the reaction to Prince's performance has been laudatory, including positive reviews from The Associated Press, the New York Times and USA Today — all of which noted the lack of controversy in this year's halftime show. AP Entertainment Writer Douglas J. Rowe wrote: "He delivered one of the best Super Bowl halftime shows — ever.
The Minnesota native has attracted controversy before. Tipper Gore launched a campaign to place a warning sticker on his 1984 album "Purple Rain" because of the lyrics to the song "Darling Nikki." Though his musical style has been expansive, he's best known for funky, sexually charged songs like "I Wanna Be Your Lover" and "Get Off."

Prince's rain-drenched halftime performance at the Super Bowl Sunday night set his album sales sprouting like Jack's beanstalk, Amazon.com reports.The halftime show, which in recent years has helped the Rolling Stones, Paul McCartney, and even the malfunctioning Justin Timberlake and Janet Jackson to mighty sales increases, was a profitable stage for Prince.
"The Very Best of Prince'' shot from No. 710 to No. 71 on Amazon.com's Top Sellers list for music, according to Amazon.Sales of "The Hits/The B-Sides'' increased by a super 887 percent, climbing from No. 2,211 all the way to No. 224 among Amazon.com's top sellers. Prince's finale, "Purple Rain'' propelled sales of the album "Music From the Motion Picture `Purple Rain' '' from No. 432 to No. 53 on the Amazon list, a leap of 715 percent. "Ultimate Prince'' rose from No. 516 to No. 82 and "3121" climbed from No. 488 to No. 145 in sales on Amazon. Overall, Prince's average album sales on Amazon went up 653 percent - Source: Mercury News - February 5, 2007
Purple Rain' will be shown throughout the month of February in 1080 High Definition on HD.net - Could this signal a Blu-ray/HD DVD release in the near future?
Prince au Superbowl 2007 le 4 février
J'ai adoré la performance royale de Prince, vu du show tv comme du spectateur.
Prince est RADIEUX, ROCK et un aura unique se dégage de lui comme lors des plus grandes occasions.
J'esperais que Prince jouerait des hits de Purple Rain rassembleurs et qu'il ne foire pas cet énorme évènement américain (140millions de spectateurs en moyenne) avec de la zic alternative et pas évidente éloignée du grand public. Qui aurait cru qu'en 2007 le Prince qui a commit Dirty Mind et Controversy illuminerait un jour le Superbowl ?
J'ai adoré ses reprises (Hendrix, Foo Fighters, Creedance ClearWater), ce n'est pas nouveau et ça lui ouvre certainement les mirettes de jouer autre chose que son ego !
Voir enfin des ados lever les mains sur la zic de Prince plutôt que des quadragénaires en grappes, ça fait super plaisir ! Un espoir de renouveau, ouf !
Et puis Prince à la guitare, c'est un peu un rappel que Prince et Hendrix ne sont pas si éloigné côté génie (ça nous change du Prince Santana vite lassant).
Vive Purple Rain, vive les bandanas et le peuple d'en bas qui mange du pop corn en tripant sur Prince ! Oui je suis plouc et j'aime Prince, et alors ?
Merci Prince et VIVEMENT la tournée mondiale, que je fasse ouh ouh ouh ouh moi aussi !
Npb, 2007.
James Brown is dead
To end this 2006 Prince's News page, I am sad to announce the death of James Brown, the God of Soul. Here is the report of the last day of this incredible show man and inspired artist.
By the BBC:
He was admitted to hospital in Atlanta after being diagnosed with severe pneumonia but died at 0145 local time (0645 GMT), said Frank Copsidas.
The star was famous for hits including I Got You (I Feel Good), Papa's Got a Brand New Bag and Living in America.
String of hits
Brown was born in 1933 in South Carolina.
He joined a gospel group as a young man after his release from jail for trying to steal a car.

He had his first hit on the US rhythm and blues chart, Please Please Please, in 1956.
Brown had 94 hits on Billboard's mainstream Hot 100 in the US, according to his official website, and by the end of his career, he had a repertoire of 800 songs.
However, he achieved only one top 10 single in the UK - Living in America, from the soundtrack of Rocky IV, which reached number five in 1986.
The star was credited with spreading the popularity of funk around the world, influencing a new generation of black music which spawned rap and hip-hop.
Brown, who had surgery for prostate cancer in 2004, appeared in London in October as part of the BBC's Electric Proms line-up.
Hall of Fame
At the time, he described how he planned to carry on as a performer, saying: "Everyone's got soul, whether it's talking, hip-hop, rap, gospel.
"I don't wanna change, because then I'd have to name myself Sam Smith or Ted Wright or somebody. I'm going to be James Brown."
Last month Brown played at a ceremony at London's Alexandra Palace which saw his induction into the UK Music Hall of Fame, 20 years after entering the US equivalent.
"He was dramatic to the end, dying on Christmas Day," said US civil rights leader Jesse Jackson, who has been a friend of Brown since 1955.
"He'll be all over the news all over the world today. He would have it no other way," he told Associated Press.
Former BBC Radio 1 DJ Andy Peebles said he was "a one-of-a-kind, never-to-be-repeated star".
And Bob Harris of BBC Radio 2 described him as a "massive influence, not just for black music but also for so many white music fans who were so strongly motivated and influenced by the music he made".
Nous cloturons les pages de News sur Prince 2006 par la triste nouvelle de la mort de James Brown. Si la France n'a pas été franchement la patrie du Funk, qui ne reconnait pas en James Brown une légende bienfaotrice de la musique noire ?
Issu de Libération, Le Monde n'ayant écrit que quelques lignes bien médiocre à ce sujet :
Le chanteur et homme de scène James Brown, "parrain de la soul" et apôtre du funk dont l'influence s'est exercée sur deux générations de musiciens populaires afro-américains, est décédé lundi à l'âge de 73 ans, a annoncé son manager.
Brown est mort à 01h45 (06h45 GMT) à l'Emory Crawford Long Hospital d'Atlanta (Georgie),
où il avait été admis samedi en raison d'une pneumonie grave, a précisé Frank Copsidas. Charles Bobbit, ami de longue date et agent personnel de Brown, se trouvait à son chevet, a-t-il ajouté.
Showman saisissant et théâtral, ancien boxeur dont l'un des surnoms était "Mr Dynamite", Brown a popularisé la soul et le funk dans les années 1960 et 1970 avec des titres comme "Papa's got a brand new bag", "I feel good" ou "Sex machine".
Ses rythmes ultra-syncopés, son style vocal jonglant avec le cri et l'extase ont fait des émules dans sa génération avant de conquérir celle du rap et du hip-hop, dont les représentants ont souvent "samplé" ses enregistrements pour les besoins des leurs.
Ce gagneur né, qui connut dans son enfance une extrême pauvreté et fut emprisonné pour délinquance juvénile, a été l'un des plus gros vendeurs de disques du rhythm and blues noir puis une vedette internationale échappant aux catégories.
Sa voix formée à l'école du gospel, encadrée par les "riffs" des instruments à vent et une section rythmique opérant comme un seul homme, a propagé le son et l'intensité caractéristiques du style funk auprès des publics noirs et blancs. Ses célèbres passages à l'Apollo Theatre de Harlem ont donné lieu à certains de ses meilleurs enregistrements publics.
Dans l'agitation des années soixante, son hit "Say it loud (I'm black and proud)" était devenu un hymne de la lutte des Noirs pour les droits civiques. Il l'avait interprété lors de l'investiture du président Richard Nixon en 1969 - ce qui lui avait momentanément aliéné une partie de son jeune public noir.
Soucieux d'apaiser le climat après l'assassinat du pasteur Martin Luther King en 1968, Brown s'était rendu dans une radio de Boston et avait chanté toute la nuit pour limiter les émeutes.
Maître du jeu de scène, il changeait de costume une dizaine de fois par spectacle, se déplaçait latéralement sur une jambe, faisait mine de partir puis rejetait la cape qu'on lui avait posée sur le dos pour relancer le spectacle ou la mise en scène de sa sortie.
Travailleur
Il se voulait "le plus grand travailleur du show business".
James Brown a placé 119 titres dans les classements spécialisés de la revue professionnelle Billboard entre 1956 et 1998 et a gravé plus de 50 albums. Intronisé dans le Rock'n'Roll Hall of Fame, il a obtenu en 1992 un Grammy pour l'ensemble de sa carrière.
Brown avait aussi, en tant qu'homme d'affaires, bâti un "empire" comprenant un ensemble de stations de radio et une société de production. Il possédait une flotte de voitures et un avion personnel.
Passé du gospel au rhythm and blues dans les années 1950, il connaît ses premiers succès avec son groupe, The Famous Flames, et la chanson "Please, Please, Please" (1956). Son charisme et sa voix lui valent de s'imposer rapidement en solo.
"Papa's got a brand new bag" et "I got you (I feel good)" sont des succès dès leur sortie au milieu des années 1960, de même que "It's a man's man's man's world". Tous les disques qu'il a produits entre 1960 et 1977 ont figuré d'emblée en haut des classements.
Le guitariste Jimmy Nolen et le saxophoniste Maceo Parker sont au nombre des musiciens qui ont contribué à son style.
Dans la seconde moitié des années 1970, sa carrière est éclipsée, comme celles d'autres grands noms de la soul, par l'avènement du disco, mais il saura rebondir. Il apparaîtra même à l'écran dans "The Blues Brothers" (en prédicateur frénétique) ou dans le documentaire "When we were kings", consacré au combat entre Mohamed Ali et George Foreman à Kinshasa en 1974.
En 1985, il interprète en 1985 la bande originale de "Rocky IV" avec un tube planétaire ("Living in America").
Mais le "Godfather of Soul" se fait surtout remarquer dans les années 1980 par une série de condamnations.
En 1988, celui qui avait entamé sa carrière entre la liberté des rues et la prison est de nouveau incarcéré pour excès de vitesse, possession illégale d'armes et de drogue. Condamné à six ans de réclusion, il voit sa peine commuée et sort en 1991.
"Feeling, brio et extravagance réunis en une spontanéité apparente", a écrit un critique à son sujet. Il ajoutait que James Brown dansait comme un derviche et chantait avec un "éventail stupéfiant de sonorités émotionnelles primitives - grognements, plaintes, cris, gémissements..."
"La soul, ce sont tous les coups durs, toutes les punitions qu'a endurés l'homme noir (...) tous les rêves inassouvis qui doivent se réaliser", avait un jour déclaré Brown.
Prince in Las Vegas
Prince's 3121 and 3121 Jazz Cuisine open Nov. 10 at Rio in Las Vegas.

• Wednesdays: Prince Presents, featuring special guest performers.Ticket prices begin at $31.21.
• Thursdays: 3121 Latin Libido (latin, salsa and reggaeton). $31.21 cover.
• Fridays and Saturdays: Live performance by Prince. Tickets are $125.
Tickets will be available at the Rio ticket office and through Ticketmaster beginning later this week.
3121 Jazz Cuisine will open daily at 5 p.m., featuring a menu created by Executive Chef Lena Morgan.
3121 - formerly Club Rio - can boast something few other nightclubs in town can - it has been a Vegas club standard for more than a decade.
The 30,000-square-foot circular-shaped venue serves as a showroom at the Rio hotel before turning into a nightclub later in the evenings.
Its round design creates the perfect nightclub setup with a huge dance floor in the center and two tiers of seating surrounding it. The first tier of booths and tables is reserved for VIPs and features bottle service. The second tier offers tables where weary dancers can sit and rest their feet.
3121 is known as a great place to dance, but it is also now home to the purple one himself, Prince.Twelve massive video walls surround the club and project funky, colorful images as well as live shots of the crowd.
3121 is also one of the few clubs in town that has a regular Latin night. "Latin Libido" is held every Thursday and packs in the crowds with infectious Latin house, salsa, merengue, cumbia, reggaeton and hip-hop music.
Message from the NPGMC.COM team (4th of July , Independance Day):
Greetings Family, The NPG Music Club has been in xistence 4 more than 5 years. In that time we've learned a great deal from each other and about this brave new online world we have all chosen 2 b part of.
The members we have been 4tunate enough 2 have join r family have truly made this the best music club any artist could ever dream of. And all the things we have been a part of 2gether -- the concerts, the celebrations, the soundchecks, the discussions and the un4gettable music -- have shown us what a New Power Generation can truly b. We thank u from r hearts 4 sharing urselves and ur love of the music with all of us. It has been a blessing...
Once the NPG Music Club won the 2006 Webby Award, discussions within the NPG began 2 center on what was next. What's the next step in this ever-changing xperiment? The achievements of the past cannot be questioned and we r truly grateful 4 everything that has been accomplished. But in its current 4m there is a feeling that the NPGMC gone as far as it can go. In a world without limitations and infinite possibilities, has the time come 2 once again make a leap of faith and begin anew? These r ?s we in the NPG need 2 answer. In doing so, we have decided 2 put the club on hiatus until further notice.
The NPG Music Club was a first step; the lessons learned will last 4ever. Now comes a time of great reflection and restructuring. The future holds nothing but endless opportunity and we plan on seizing it wholeheartedly. Don't u want 2 come?
Love4oneanother, NPG Music Club 4ever.
NOTE: We will be sending emales when there is an update.
In the begining: Love4oneanother.com
It represents another of The Artist's efforts to transcend stardom in favor of becoming a movement. The intent of the site is to promote Love 4 One Another, a charity established by The Artist to advance "the beginning of a webwide effort 2 change the vibration of the world..." Changing the vibration of the world includes founding a hospital and a school with proceeds from sales of Emancipation and concerts that took place between late 1996 and early 1997. It also seems 2 involve nothing less than an open rebellion against standard lettering and spelling.
In the spirit of emancipation and independence, a free copy of the acoustic album The Truth "will b given 2 all who help conduct the New Power Generation's 'Xperiment in Truth.'" Visitors can also sample tracks from the forthcoming Crystal Ball CD. I was particularly impressed by the track titled "Calhoun Square," a funk tune that rivals the old-school days of the Revolution and creations like "She's Always In My Hair." - by James Cook, August 6, 1997
Sam Jennings, Director for the NPG Music Club

Sam Jennings began working with the Internet in 1994 while studying fine art, design, and art and technology at The Art Institute of Chicago. In 1999, Sam helped create Prince's Love4OneAnother.com site and in 2000, launched a new website for Prince called NPGOnlineLtd.com focusing more on Prince's music than the previous collective. While developing NPGOnlineLtd.com, Prince and Sam began experimenting with releasing Prince music online, creating an experience that went beyond single downloadable tracks. They wanted to bring Prince's strongest supporters together and establish the direct connection Prince had visualized. When NPGMusicClub.com was unveiled, they gave Prince's fans what they wanted most – music and a vibrant online community of people who are all connected by Prince's music. Earlier this year, NPGMusicClub.com won Billboard's Digital Entertainment Award for "Best Use of Technology by an Artist."
The 47-year-old pop superstar was the first major artist to release an entire album, 1997's "Crystal Ball," exclusively on the Web, according to the announcement, and "long before MySpace and iTunes, Prince used the Web as a new way to distribute music, premiere videos and build his relationship with his fans."
After the pursue of fansites (there are very high quality websites, like Housequake.com, e.g) the NPGMC and its old versions used to federate Prince's fans throughout the world. The New Power generation was strong, despite weak record sellings. 2004, Prince hits the billboards with Musicology and his relative follower 3121 is still waiting for a similar success. A Prince "come back" still to be confirmed outside the USA. Well, after the NPG, what force will be with us?
Back to the official Prince websites history.
Le 4 juillet 2006, date de l'Indépendance américaine, le NPGMC ferme brutalement ses portes. Un post de l'équipe dit en gros que l'experience a durée 5 bonnes années, le npgmc a obtenu le webby awards pour l'ensemble de sa carrière, pour son utilisation d'Internet dans la distribution de la musique.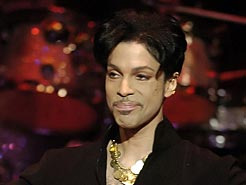 L'expérience fut enrichissante en partages mais la récompense obtenue, des discutions ont eu cours sur la poursuite de l'experience.. Un gros coup de tonnerre donc puisque Prince se paie le luxe de devenir la première star sans site officiel (mis à part les sites de promos de l'album 3121 et de marchandising, traités en externe. Depuis un an le club ainsi que l'actualité princière est assez légère. Il est probable que le nom NPG même disparaisse, Prince ayant certainement un nouveau concept, une nouvelle orientation en tête.
Le musicien âgé de 47 ans a été le premier grand artiste à sortir un album dans son intégralité, Crystal Ball en 1997, exclusivement sur le web, selon l'annonce, et «longtemps avant MySpace et iTunes, Prince a utilisé le web comme un nouveau moyen de distribuer la musique», de diffuser des vidéos et de construire ses relations avec ses fans.
Après avoir pourchassé en vain les sites de fans souvent d'une qualité professionnelle (Housequake.com notament), le npgmc et ses prédecesseurs avaient permis à Prince de féderer sa communauté de fans à travers le monde autours du concept de la New Power generation. Puis Prince est revenu aux sommets avec Musicology en 2004, un succès relativement poursuivit avec 3121 mais qui reste à conforter hors des USA. Alors, quelle serat cette nouvelle force avec nous?
Retour en arrière avec toutes les différentes versions du site officiel de Prince :
NPGMC
2001

NPGMC
2002

Design: 10/10
Satisfaction:9/10
Souvenir: 10/10

Design: 9/10
Satisfaction:5/10
Souvenir: 10/10

Design: 10/10
Satisfaction:8/10
Souvenir: 10/10
Design: 7/10
Satisfaction:5/10
Attention:payment not secured (!?)

Design: 6/10
Satisfaction:7/10
Souvenir: 8/10

The futur...
Black Sweat "3121"!
NPG music club have finally unveiled the artwork for Prince's 3121 album cover:
Prince new video after "Te Amo…" finaly is Black Sweat! A track already heard in 2004 into an acoustic version. It's funky R&B, a club tune, using the Linn Drum machine and grooves quite efficiently. The video is almost better than the track itself which ows a lot to Kiss, The Work Part. 1 and Curtis Mayfield's singing style. Universal has signed for big promo with Prince. Willing to do the work?…
La vidéo qui succède au pâle "Te Amo…" est finalement "Black Sweat" ! Un morceau déjà joué live en 2004 en version acoustique. C'est du funky R&B carré, avec le retour de la Linn Drum machine. Le son est ultra moderne, c'est un tube de dancefloor que les filles vont adorer. La vidéo, superbe, apporte beaucoup à ce titre qui doit énormément à Kiss, The Work Part. 1 et au phrasé de Curtis Mayfield. Universal a signé pour une grosse promo avec Prince. "Willing to do the work?"…
Prince at the Brits Awards 2006
Prince at the 2006 Brit Awards in London on Wednesday 15th February, with Wendy and Sheila E! Unbelievable! The man was having good time, no doubt about it!
This is from the official Brits website:
"Prince performs a medley of old and new hits including the classics Purple Rain and Let's Go Crazy And the secret special guest is… the mighty Prince! Okay, so some of you may have worked that out already, but what a show! The purple pop genius treats the audience to the unforgettable Purple Rain, accompanied by some incredible guitar playing and some very, very high-pitched singing. He rounds off his amazing set with Let's Go Crazy, and the audience don't need asking twice. Well, we are here to party!
Prince deals with Universal for a new CD: 3121
For the release of his next album, "3121", Prince has dealed with Universal. The first single is "Te Amo Corazon", the Argentine actress Mia Maestro ("Frida," "The Motorcycle Diaries") stars in the video shot in Marrakesh, and is directed by actress Salma Hayek, réalisatrice, Scénariste, Productrice, Actrice américaine d'origines libanaises et mexicaines .
MIA MAESTRO

Salma Hayek

Alias (TV)
Lonely Hearts - 2006
Bandidas - 2005
Paint - 2005
Ask the Dust - 2005
Sian Ka'an - 2005
After the Sunset - 2004
Once Upon A Time In Mexico - 2003
Spy Kids 3-D: Game Over - 2003
Stupidityt - 2003
Fridat - 2002
In the Time of the Butterflies (TV)t - 2001
Hotelt - 2001
Traffict - 2000
Living It Upt - 2000
Chain of Foolst - 2000
Timecodet - 2000
Wild Wild Westt - 1999
No One Writes to the Colonelt - 1999
Dogmat - 1999
The Facultyt - 1998
(...)

Once Upon a Time in Mexico - 2003
Frida - 2002
Dogma - 1999
Wild Wild West - 1999
The Faculty - 1998
Fools Rush In - 1997
From Dusk Till Dawn - 1996
Four Rooms - 1995
Desperado - 1995
"3121" is the follow-up to Prince's 2004 studio set "Musicology," which was issued via a one-off deal with Sony's Columbia label.
The album debuted at No. 3 on The Billboard 200 and turned 2 x platinum. More news coming next on this page.
Prince signe avec Universal pour un nouvel album : 3121
Pour la sortie de son nouvel album "3121", Prince a signé avec Universal. Le premier single est "Te Amo Corazon", l'actrice Mia Maestro ("Frida," "The Motorcycle Diaries") joue dans la vidéo tournée à Marrakesh par l'actrice Salma Hayek.
"3121" est l'album tantr attendu après le succès inattendu de Musicology sorti en 2004 sur lel label Columbia de Sony. L'album était entré à la 3ème place du Billboard 200 et s'est vendu à 2 millions d'exemplaires.
Prochainement plus d'infos sur cette page.
Candy Dulfer et Juan Rozoff LIVE à Paris !
Samedi 17 déçembre 2005 à 20h au Cabaret Sauvage,
211 avenue Jean Jaurès 75019 Paris.
DAOUD :
La soirée a commencée sur les chapeaux de roue avec Daoud et son The Time Band à la française. Le groupe se fait apparement plaisir : ça groove grave, ça hurle, ça saute, ça grince… Le garçon veut retrouver les senssations de ses ainés : la liberté de chanter le sexe et la sensualité, la déconnade sans danger, l'élégance rare. Un set impécable et amusant de musique taillée dans l'or du new funk, avec des variations rock et reggae.
CANDY DULFER :
Un seul mot à dire : cette saxophoniste est du tonerre ! Double colonne d'air en pleine fusion groovique, slow charnel entre une femme sexy et son instrument masculinisé par des vibrations qui surpassent parfois un Macéo fatigué par la routine. Musique, chéris, on parle musique, la vraie, par une vraie musicienne. Plus que Prince, c'est Macéo qui transpire à travers ce mini concert (bien trop court) hyper groovifiant ! Chance Howard en ténor, clavier et coffre en feu, assure dans la totale maîtrise. Candy Dulfer offre à Paris un concert surchauffé, la salle, conquise après deux minutes autant par les performances saxo à gogo que par la prestance de l'équipe, en redemande. Gagné !
Rozof… Bof !
Le cultissime funky stuf Juan Rozzoff se paye notre tête. Candy Dulfer a mis la barre trop haut. Estomaqué, Juan perd les pédales : la mèche entêtée et rebelle de sa pérruque grotesque lance un premier appel. Un look kitch indigne d'un Rozoff et d'un Podium de supermarché. Le groupe, sidérant de congélation anti-funk, donne une impression d'amateurisme. Pas de son à la guitare, pas de groove, le capitaine s'enlise terriblement. La barre est trop haute et la forme trop basse. Presque insuportable ! Daou, à côté, a l'air d'avoir roullé sa bosse à travers la France 100 fois !
Mais qu'importe, mieux vaut se retirer avec le délicieux souvenir d'un groupe funk essentiellement funk et réactif, Daou, et la grâce musicale et majestueuse de Dulfer. Et l'humilité, face au naufrage de Rozof ce soir là, de revenir à l'esprit : le funk, c'est pas acquis, même aux petits marquis !
www.candydulfer.nl
juan rozoff
cabaret sauvage